Dr. Mark Dilday is a veterinarian in Half Moon Bay with experience caring for animals of all sizes from domestic to zoo animals during his externships.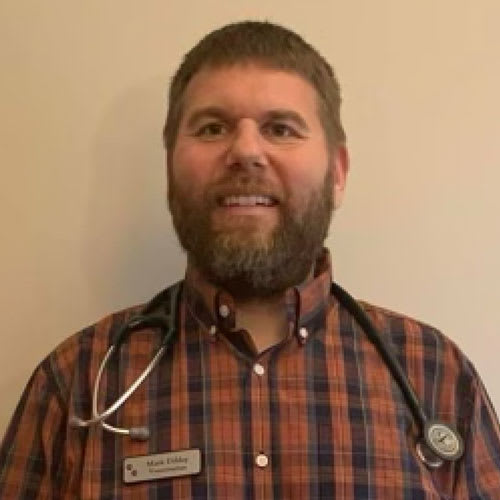 Dr. Mark Dilday
Dr. Dilday received his Doctor of Veterinary Medicine at the University of California at Davis – and his Bachelors of Science at the University of California at Irvine. He joined The Landing Veterinary Hospital in 2011. He is a member of the Feline Practitioner's Association and has a special interest in surgery and internal medicine. Dr. Dilday has had a desire to work in veterinary medicine since he was boy – he was fascinated by animals from an early age, and his favorite subject in school was always biology. It seemed a natural to combine those interests into a career where he could make a real difference. Helping animals and the people that love them grew into a passion that he's happy to pursue every day.
Dr. Dilday was fortunate to complete some of his veterinary training in the form of externships, which allowed him to train at various wildlife parks, zoos, and exotic animal facilities. He has worked up close with some amazing animals – chimpanzees, lions, elephants, giraffes, and marine mammals to name a few. Although these species don't routinely walk through the doors of our practice, the experiences he has had working with them remain one of the highlights of his veterinary career.
Dr. Dilday is happy to be surrounded at work by incredibly talented and caring individuals that share his passion for helping people and their pets. Their devotion and commitment is unlike anything he has experienced at other hospitals. Without the help of the other doctors, nurses, client relation specialists, management, and support staff he feels he would be lost. This team of professionals is like his family, and he is so proud to count himself as a part of that team.
Over the last few years, he has developed a love of motorcycles, and most summer days you can find him exploring the gorgeous roads of The Sunshine Coast and Lower BC on two wheels. Thankfully, he has also developed a love of motorcycle maintenance and repair, which has come in handy more than once with his bike! When not on two wheels, he enjoys camping, hiking, fishing and generally anything that gets him out in nature with his family.
He lives in Sechelt with Kelly his wife, Katelynn his daughter and a variety of pets. (Cats, dogs, reptiles, fish and others)