Nutrition Counselling
At The Landing Veterinary Hospital we are proud to offer veterinary nutritional counselling. If your pet is suffering from allergies, kidney disease, or more, a personalized diet plan from our veterinary nutritional counsellor may help to slow the progression of disease or alleviate symptoms. 
Expert Dietary Counselling
Your pet's dietary requirements will change significantly based on their age, status, breed and general health. Because of this, we offer dietary counselling to help you determine what food will best fit their needs. 
Young puppies and kittens have different nutritional and dietary needs than a senior pet. As they age, seniors will need a different combination of nutrients to keep their minds sharp and their bones strong.
Many pets will also have special health conditions which means they have unique dietary needs, such as weight issues or internal health conditions. Your pet deserves the best possible care in every aspect of their life. And because of this, we are here to provide our extensive knowledge and experience in choosing a diet that fulfills your pet's needs.
We look forward to working with you and your pet to provide a medically supervised, veterinarian-approved nutrition plan to help them stay happy and healthy for years to come!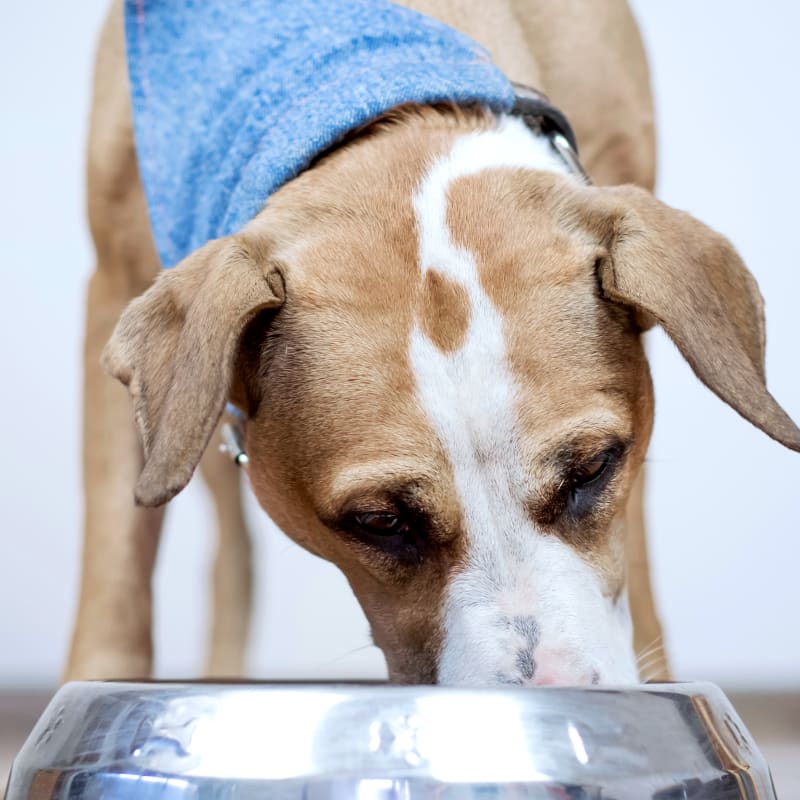 Our Certified Nutritional Counsellor
Cindy Krapeic is our on-site RC-Certified Nutritional Counsellor that can help with any nutritional questions or needs you may have.
You and your pet will benefit from her work in finding your companion's precise nutritional needs. You will receive advice and guidance, including tips on deciphering pet food labels. This way, you will be able to choose the most appropriate food for your pet's breed, age and more. Optimizing your pet's nutrition to their needs can help them feel healthy and happy, and might even save you money in the long run!
Benefits of Dietary Counselling
Pets with any of the following conditions could stand to benefit from a personalized dietary plan included with our dietary counselling services:
Allergies
Kidney disease
Obesity
Diabetes
Gastrointestinal issues
Nutritional deficiencies
Dermatological issues (skin and coat disorders)
How can Dietary Counselling help me?
Our dietary counselling services can help address concerns you might have with your pet's nutrition and health. It can also help you:
Manage food allergies
Decode nutritional labels
Control health conditions such as diabetes
Help your pet achieve a healthy weight for their breed, size and age
Learn which foods, and how much food, to feed your pet for optimal health
Choose an appropriate food for your pet based on their specific requirements and your budget
We Always Welcome New Patients
The Landing Veterinary Hospital is accepting new patients! Our veterinarians are passionate about providing quality healthcare to pets from all over the Sunshine Coast. Contact us to book your pet's first appointment today.
Location
1100 Sunshine Coast Hwy Unit 209
Gibsons
BC
V0N 1V7
CA
Phone Number
Contact